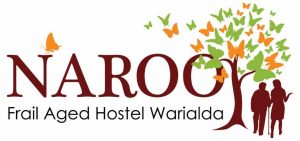 Gwydir Shire Council and Staff at the Naroo Frail Aged Care facility are taking precautions to contain the spread of COVID-19.
Many of our Aged care residents within our facility are especially susceptible to this disease due to other chronic illnesses and we are taking this seriously in protecting our vulnerable residents within the facility.
Scott Morrison today announced more measures aimed at curtailing the spread of the coronavirus, including new aged care guidelines.
In regards to aged care, PM Scott Morrison has said that visitors who are sick or anyone returning from overseas will be barred from going to aged care facilities. Only short visits to residents at facilities will be allowed, with a maximum of two people once a day.
Any visits must take place in a resident's room or designated space barring any communal areas and Morrison urged everyone to practice social distancing of 1.5 metres.
He has also reiterated that any staff who have been overseas may not enter a facility or anyone who has been in contact with a confirmed COVID-19 case.
In response to this Naroo Frail Aged Care facility are asking family and friends to not visit Naroo residents unless it is absolutely necessary. Restrictions to visiting times have also been imposed as outlined below:
If you need to visit the interim visiting hours are
11am – 12pm days MAXIMUM OF 2 VISITORS AT A TIME
6pm – 7pm evenings MAXIMUM OF 2 VISITORS AT A TIME
NO Visitor under the Age of 16 years old may enter the facility.
Visitors must remain in the Residents room or outside at no time will they be allowed in communal areas such as dining rooms and lounge rooms. Outside areas can be utilised for visitation.
Our reception staff and/or care staff will ask specific screening questions of you prior to you your entry.  The front door will be locked and you are required to use the call bell system so staff can screen you prior to entry. If you respond yes to any of the screening questions you will not be allowed into the facility.
Please do not visit Naroo Aged Care residents under any circumstances:
If you have returned from an overseas trip or a domestic flight anywhere in Australia within last 14 days.
If you are experiencing cold or flu like symptoms or you have been in contact with anyone that has had cold or flu like symptoms until we know that the COVID-19 Pandemic is under control.
We are asking all community members to work with us in protecting our elderly residents and thank you for your cooperation and understanding.
For further details or any concerns please do not hesitate to contact:
Sharon Baker – Aged Care Manager Gwydir Shire
Ph: 02 6729 1314
Mobile: 0437 134 501