The Gwydir Learning Region (GLR) offers a "Learn to Drive" program. Our senior instructor, Kingsley Grills, is experienced in teaching new drivers in the safe use of vehicles, from small sedans through to 'big rigs'.
If you are a beginner driver or you need to learn the skills required for safe driving on country roads then the GLR "Learn to Drive" experience is for you. If you have teenage children who have had some "family driving time" but who could do with some extra help before taking their first driving test, the GLR "Learn to Drive" experience is for you.
A great gift for a loved one is to make them a better driver. Why not consider a set of GLR "Learn to Drive" lessons. Lessons are $55 each. Each lasts for a minimum of one hour and, if you purchase five lessons, the sixth one is free!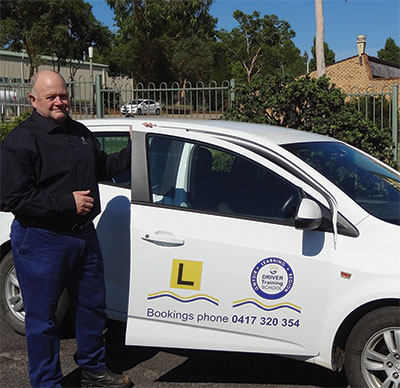 Driving lessons with a Licensed Driving Instructor – 3 for 1
For every one hour structured driving lesson you complete with a licensed Driving Instructor, you can record three hours driving experience in your Log Book. A maximum of 10 hours of lessons will be accepted and recorded as 30 hours driving experience.
This doesn't mean that driving lessons with an instructor are compulsory, or that you should stop having lessons once you reach the 10 hour limit if you feel you'd benefit from more lessons.
Driving lessons at night (between sunset and sunrise) count for only one hour of night driving. The other two hours are added to your day driving hours.
LOG IT! – Be sure to record these sessions in your Structured Lesson Record Keeper log book insert.
To book in for your GLR "Learn to Drive" lessons contact the instructor, Kingsley Grills on 0417 320 354 or the GLR Manager, Rick Hutton on 0438 355197.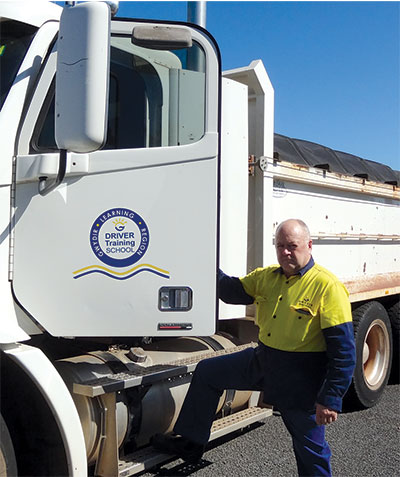 GLR TRAINING RTO – 40724 – Getting Your Heavy Vehicle Driver's Licence
At GLR Training we pride ourselves on the successes of our HV trainees. We provide expert tuition and service for Light Rigid Vehicle Licence (TLILIC2014); Medium Rigid Vehicle Licence (TLILIC2015); Heavy Rigid Vehicle Licence (TLILIC2016) and Heavy Combination Vehicle (TLILIC3017) licences.
Our trainers can meet with your timetable and we can train you in your vehicle or make available a range of HV options to meet your needs. GLR Training will see you through to the completion of your testing and provide you with our unique GLR Certificate as your quality assurance.
Country roads can be killers. Drivers who are not experienced in driving long distances, driving through sun and shadow, driving on tar and on gravel, and driving when roads are wet or grooved, or when the conditions change suddenly, are likely to get just 'one chance to learn' before tragedy strikes.
Be sure and certain and not sad and sorry. Train with the experts!
To receive a quote or to book in for your GLR Training HV Licence, contact the Instructor, Kingsley Grills on 0417 320 354 or the GLR Manager, Rick Hutton on 0438 355197.
Click here to download pricing and registration