Council currently has in its possession abandoned/seized vehicles that have been impounded in accordance with the Impounding Act 1993.
The listed vehicles remain unclaimed and Council is seeking Expressions of Interest for the purchase and removal of these vehicles.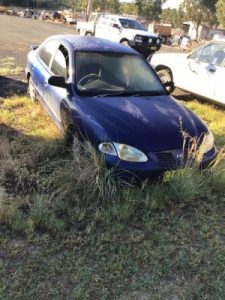 ITEM: IMP004    MAKE MODEL DETAILS: Blue Hyundai Sedan    LOCATION: Warialda Work Depot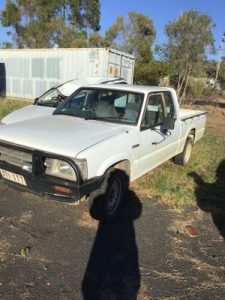 ITEM: IMP005  MAKE MODEL DETAILS: White 1999 Mazda B220 Utility Holden    LOCATION: Warialda Works Depot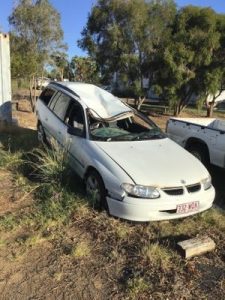 ITEM: IMP006 MAKE MODEL DETAILS:White VY Holden Commodore Station Wagon  LOCATION: Warialda Works Depot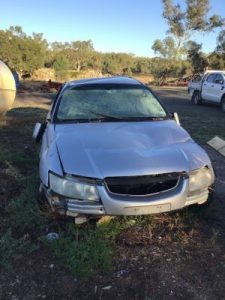 ITEM: IMP007  MAKE MODEL DETAILS: Silver VZ Holden Commodore Sedan  LOCATION: Warialda Landfill
Each Expression of Interest will be required to be formally submitted in writing and addressed to:
Expression of Interest – Abandoned Vehicles
Environment and Sustainability Department
Gwydir Shire Council
Locked Bag 5
BINGARA   NSW   2404
The Expression of Interest will need to clearly identify:
The full name of the person submitting the Expression of Interest
Full address of the person
Phone number of the person
Item number on which the offer is being made
The amount in dollars that is being offered for the purchase
The person/s submitting the highest offer will be deemed as the successful Expression of Interest, and will be advised in writing by Council, and will then have 48 hours to remove the vehicle at their own cost. The person/s who submits the successful Expression of Interest will be required to produce valid identification upon acceptance and removal of the vehicle.
The condition of the vehicles vary and Council offers no warranty or after sale service on the vehicles.
Expressions of Interest must be received by 4.00pm Wednesday 8th May 2019.
The vehicle at the Warialda Waste Depot may be inspected during opening hours after speaking to the landfill attendant.  The vehicles located at the Warialda Works Depot may be inspected by appointment during normal business hours.
To arrange an appointment for inspection or for more information please contact Council's Compliance Officer, Aaron Brooks, on 0427 241 783.